Discover some of the ways we connect with one another and serve
the community around us.
Starting Point is the one-stop-shop for connection at Catalyst Church! Attending this class helps you move from the crowd to the connected. This class will provide you with important information about who we are and how we fulfill our mission as a church while giving you on-ramps to get connected with Catalyst. Starting Point is a 60-minute class that meets after the Sunday morning service periodically. There is always free food and childcare for those who attend the meeting.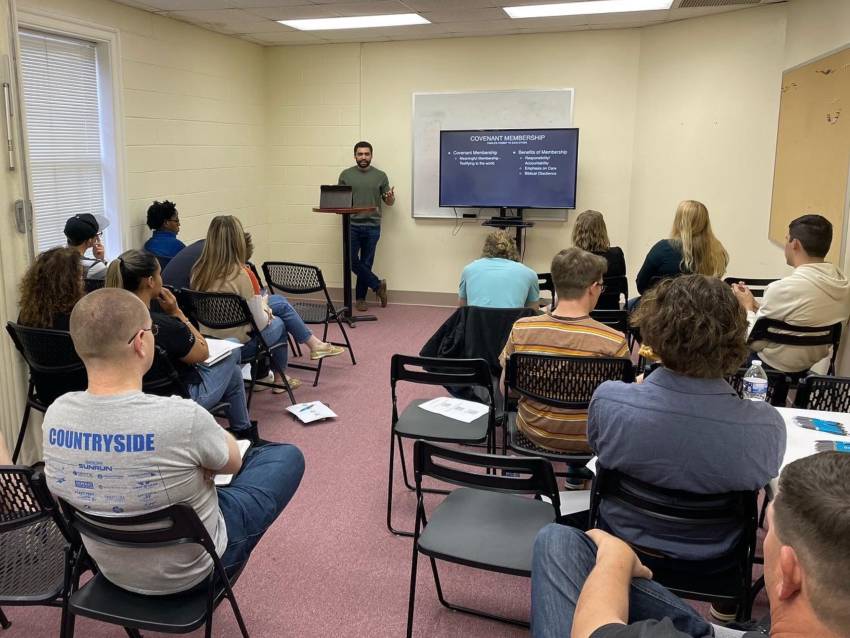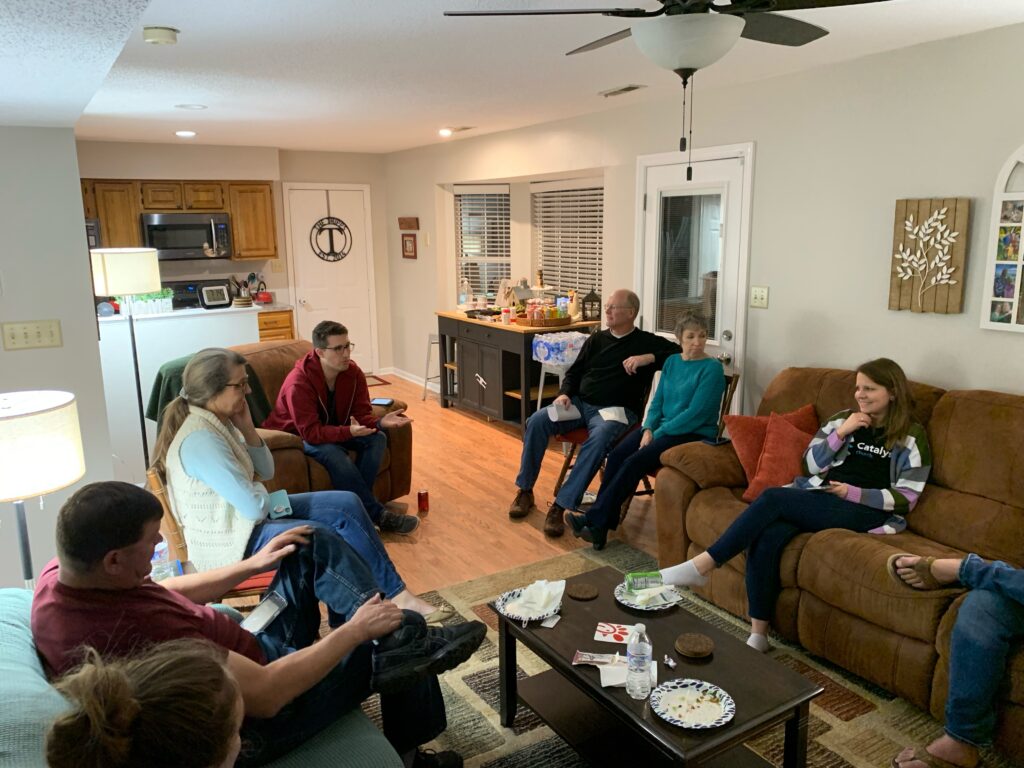 Community Groups are a great way to connect with Catalyst Church! It's the best way to know others and to be known. Each week, groups gather throughout various neighborhoods in our city. Being part of one of these groups is an opportunity for us to know others on a more personal level, grow together in our faith in Jesus, and live on mission for Jesus in our city.
We love college students! That's why we are strategically located less than a 10-minute walk from CNU's campus. Outside of our Sunday morning gathering, we gather on campus for our college-focused Community Group. In that group, we grow in the gospel, live life together, and live on mission, all while building great friendships and having a lot of fun!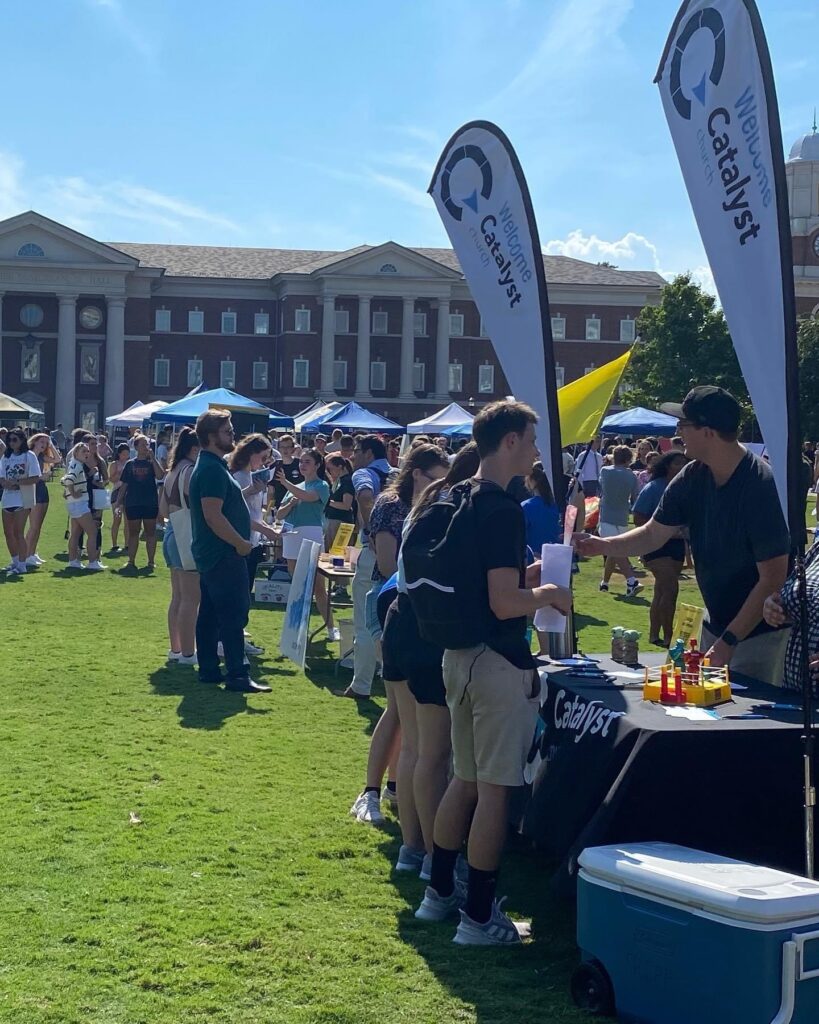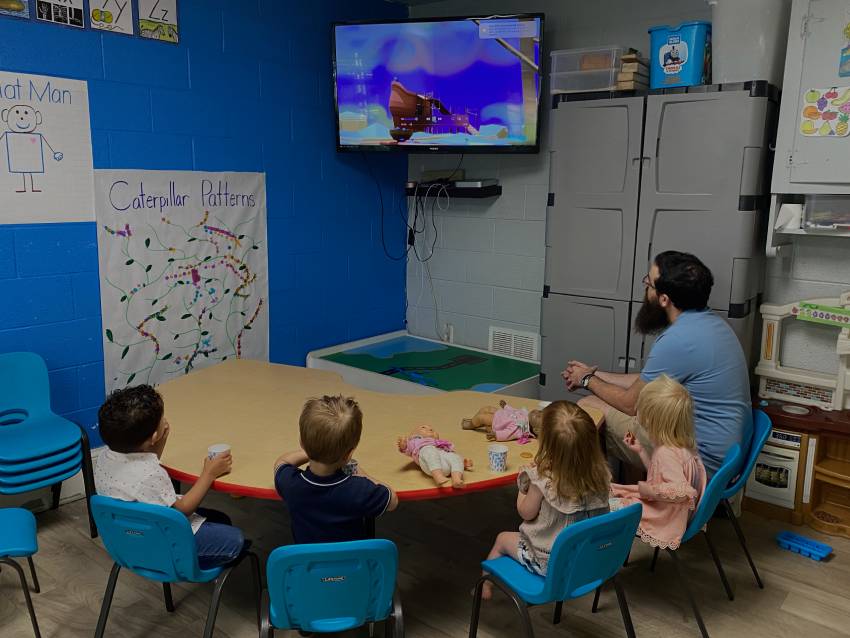 Jesus loves children and so do we! We believe that every parent is the primary disciple-maker of their child, so our goal is to partner with you as you disciple your child. We do that in many ways, starting with our safe and fun Sunday morning environment which focuses on Jesus for children from birth through 5th grade.
The gospel is the story of how Jesus ultimately served us on the cross. As his people, we serve one another as he served us. There are many ways to serve on a Sunday morning and in our community throughout the week. And we have a great time doing it together!